Wenzhou Kingsun Machinery Industrial Co., Ltd.
Product Description:
ML serial die cutting and creasing machines (also known as platen press) are special equipments for die cutting and creasing a wide range of materials, such as cardboard, corrugated board, plastic sheet and leather. They are applicable to the fields of printing, packaging, decoration and plastic industries. ML series machines have been accepted by the customers from home and abroad due to their reliable performance, high quality, low price and our good service.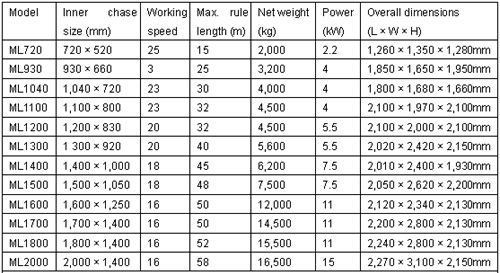 Features:
1. Sliding bearings are made of high quality alloy cooper, thus to enhance the effect of anti-friction and vibration reducing.
2. Flywheel is with big moment of force and large pressure.
3. High strength due to whole casting by using high quality material for machine body.
4. Single plate electromagnetic clutch is sensitive and reliable.
5. With functions of single, continuous and opening delay operation, delay range is adjustable.
6. Operating position is reasonably designed, moving-bed can be open to its optimum.
7. Central lubrication system guarantees fine lubrication and reduce friction.
8. Safety system is reliable.
9. With die plate clamp system suitable for different size plate, it is very easy and quick to load anf unload the plate.
10. Easy to operation and maintenance
11. With or without CE mark available suitable for different countries.
---